After a Nearby or By Name search, you can tap a restaurant entry in the results to go to the Restaurant Details screen. On this screen, you can view all restaurant information (address, ratings, website link, etc..) and a little map showing the restaurant's location (the red pin) in relation to your own location (the green pin):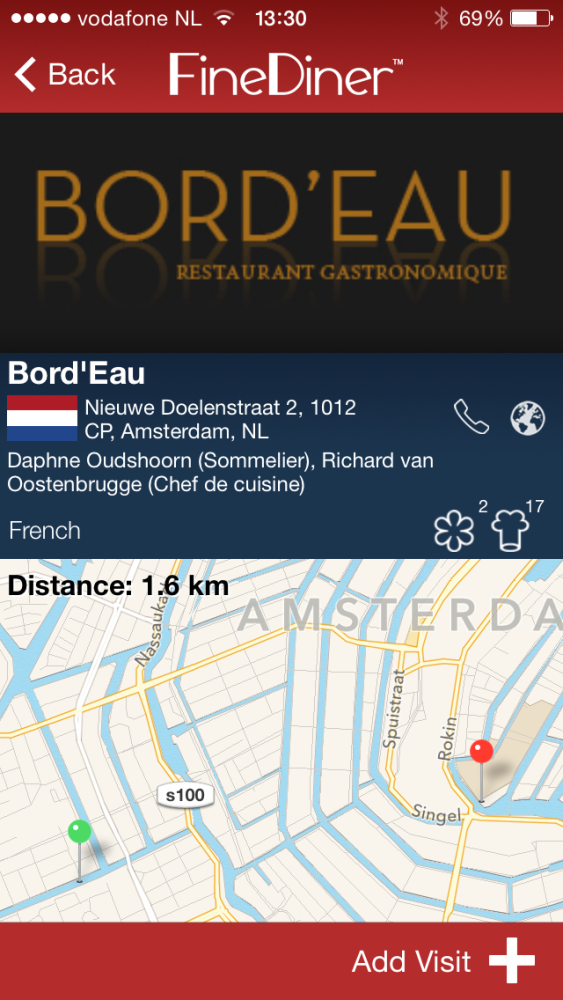 Some restaurant entries in your search result may show up as locked entries.
Here's how to unlock them.