You can edit restaurant visit entries in the Visit screen, which you can get to by tapping a visit entry in the app's main list.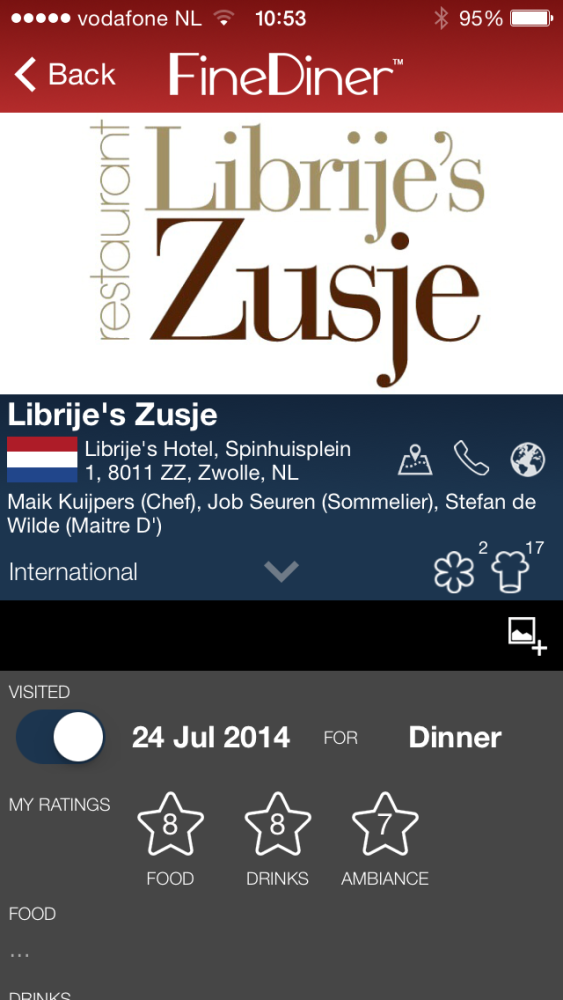 The screen consist of 4 sections:

the restaurant logo at the top
a blue area with the restaurant details
a black image bar for your personal photos
a grey area with your personal notes and ratings


Logo
If you add a visit by searching our online restaurant database, a restaurant logo will automatically be provided. You can replace the logo (or add one for manual entries) by tapping the logo area at the top.
Blue: restaurant details
The blue area shows the restaurant information:
Name
Cuisine
Ratings
Address
Phone Number
Website

URL

Staff member
Tap the arrow at the bottom of the blue area to expand it into a full screen panel where you can edit all information.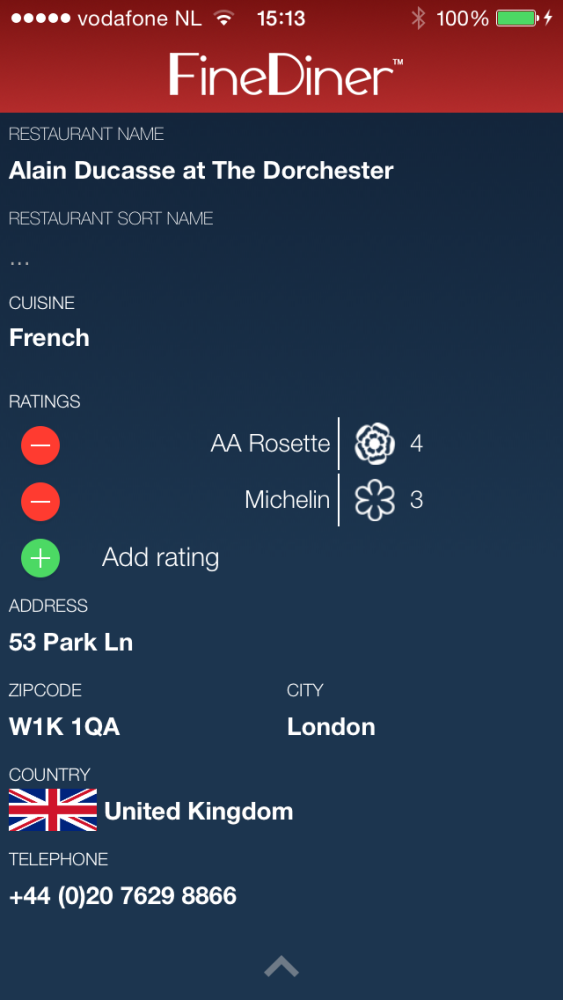 Black: photo bar
The black bar is where you can add your own photos, e.g. of the menu, the courses, the wines, your friends, the restaurants interior or exterior, etc..
Tap the little "+" icon on the right to start adding pictures.
Grey: personal details
The grey area at the bottom is where you can add and edit your personal visit details:
Visited Yes/No
Visit Date
Meal Breakfast/Lunch/Dinner
My Ratings
Notes for Food and Drinks
General Notes
Cost
Companions