Here's how to add a restaurant visit to your personal diary: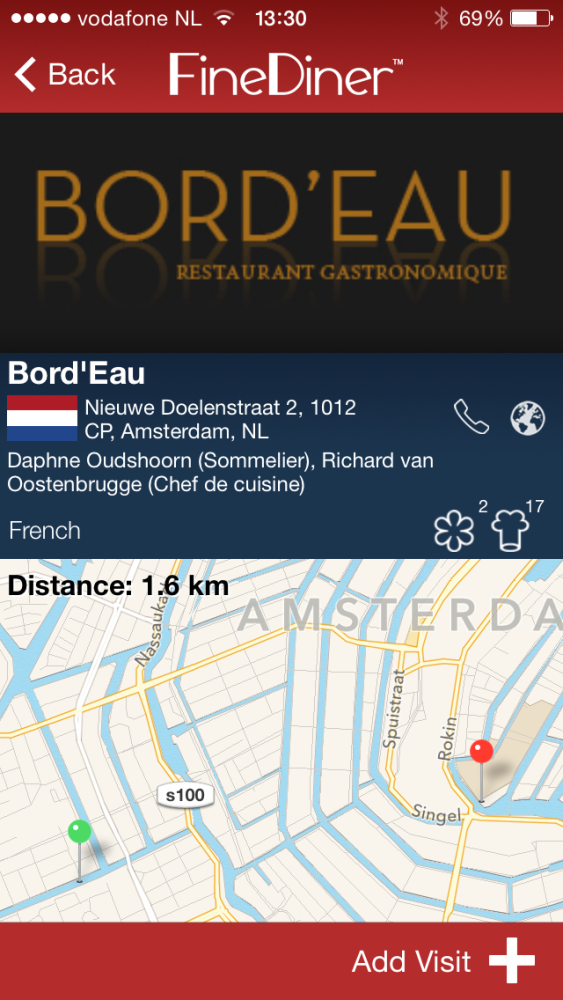 The visit entry will then be created in your diary and it will automatically open in the Visit screen, so that you can add your personal notes and ratings.
Adding a visit manually
If you can't find your visited restaurant in our online database, scroll down to the bottom of the search results list, where you'll find a special entry to add a visit manually. Tap it to go directly to the Visit screen, where you'll be able to enter the restaurant details yourself.